Janet Gussow, COTA/L – Certified Occupational Therapy Assistant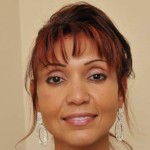 Janet Gussow, COTA/L
Janet completed her studies at Keiser University and became a COTA/L in 2014. Since certification, she has worked exclusively with pediatrics in outpatient clinical settings and provided services to children with a variety of diagnoses. Prior to her accreditation, Janet worked as pre-school teacher and decided to change careers after experiencing the accomplishment her students made after receiving occupational therapy. Janet is trained and certified in Interactive Metronome, Handwriting Without Tears, and has training in Sensory Processing Disorders and Sensory Integration. Janet is dedicated to helping others improve their quality of life. Janet enjoys spending time with her family and serving the community.